IT IS THE STORY OF TEIACARE THAT PROVIDES THE MEANING OF OUR WORK.
TeiaCare was founded on the intuition of Guido Magrin and Luca Iozzia in 2018.
When his family experience brought him closer to the world of long-term care, Guido experienced the severe impact of inefficient assistance in care homes.​
The conviction that no elderly person should ever again experience what had happened to his grandfather prompted Guido to want to do something tangible.​
This led him to meet Luca, who was keen to put his PhD in biomedical engineering at the service of others, and to embark on a professional adventure of immense human and social value.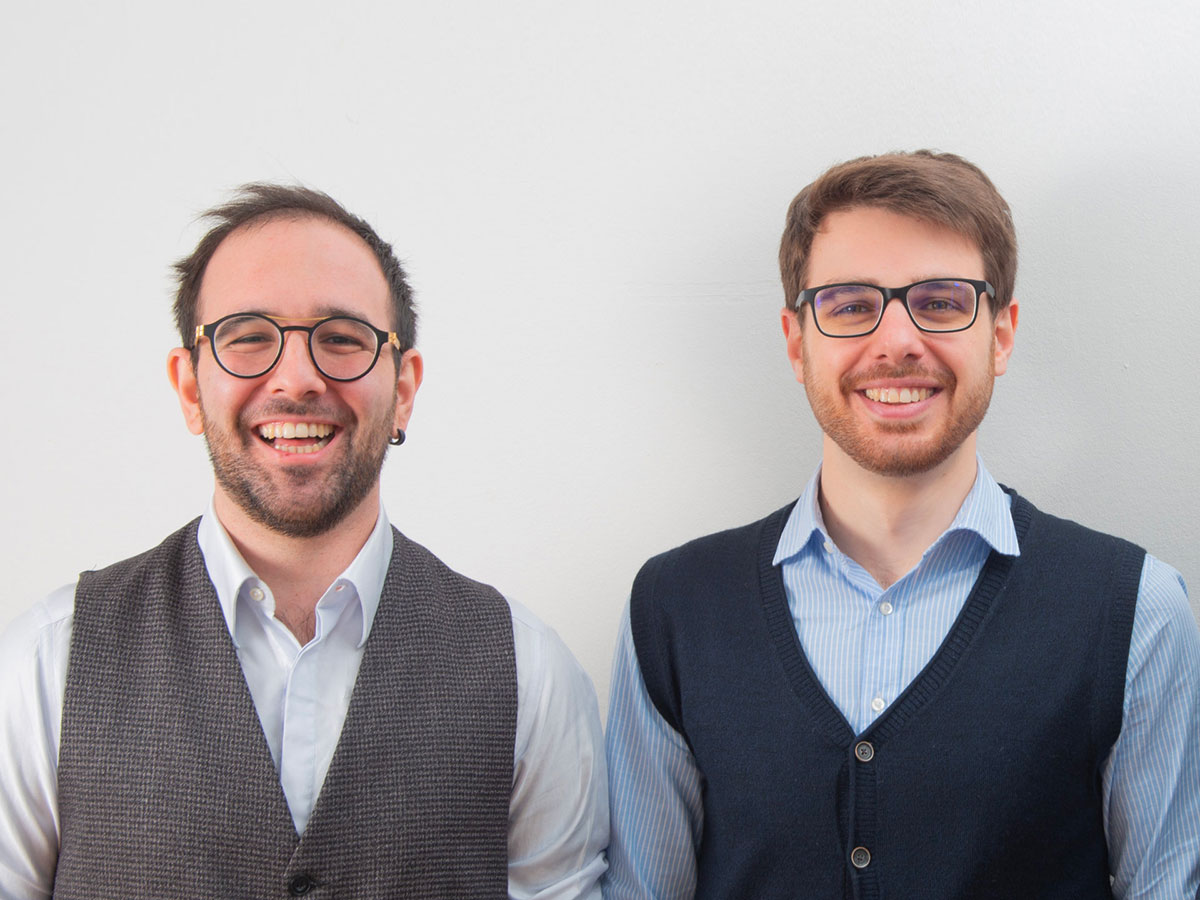 MISSION.
We bring the power of technology to the world of long-term care. We believe that the elderly and those with disabilities should receive highly human services in all care homes.
We see each facility, not only as a place of care, but also as a family-like community, capable of offering each resident a personalised life project.
Our efforts are concentrated on designing technologically innovative solutions that bring together management requirements with individual resident needs and rhythms.
VISION.
We want to actively contribute to the development of a new healthcare model which focuses on people and their needs, regardless of their age.
We believe in a personal care model based on ageing in good health and on maintaining psychophysical and relational well-being, even in the presence of disabilities and pathologies.
We want to be at the forefront of a revolution in the industry, by using our technology to encourage a different kind of healthcare model, which doesn't see the elderly or disabled as frail and sickly, but rather as potential life resources which, if properly nurtured, can and must be expressed.
A TEAM OF YOUNG TALENTS WITH THE COURAGE TO CHANGE THINGS.
To make a difference, it isn't enough to have the best on your team. It takes a team, united around a shared goal, and the certainty of being able to count on everyone's cooperation to achieve it.
ACTIONS SPEAK LOUDER THAN WORDS, THAT'S WHAT PUSHES US.
Acknowledgements.